The Maximum OSHA Penalty is Increasing Again in 2019
Until four years ago, OSHA had not raised their penalty amounts since 1990. Now, with the Inflation Adjustment Act, OSHA is required to annually adjust penalty amounts by January 15th.
Fines increased by approximately 80% on August 1, 2016 and are adjusted annually moving forward.
Listed below are the current OSHA penalty amounts for 2019. This year the penalty increase adjusted on January 23, 2019 due to the government shut downs.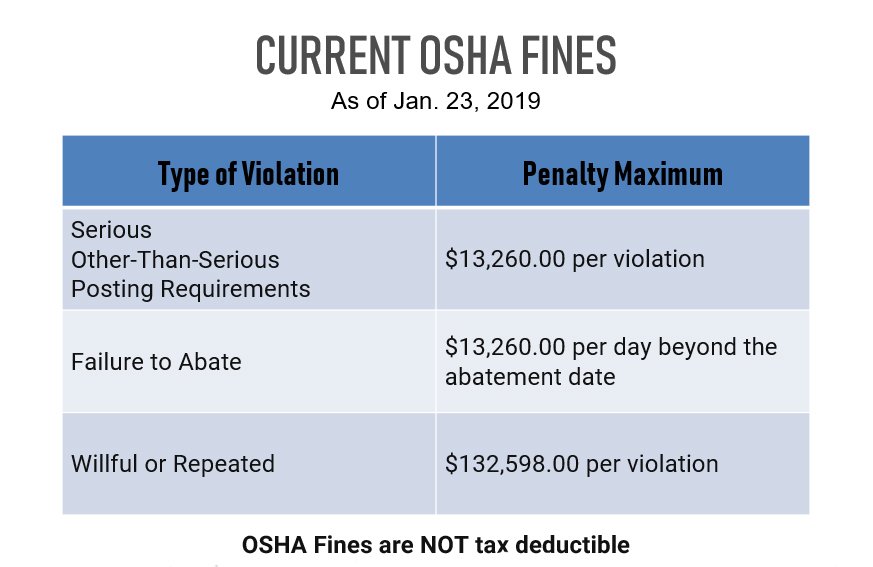 The Best Way to Avoid OSHA Fines is a Proactive Workplace Safety Culture!

Be proactive, rather than reactive, when it comes to your company's safety and health program.
First start a Safety Committee and began creating a culture of employee safety!
Now is the time to evaluate your Safety & Health Program and discover where the gaps might be.
Call LSCI at 888-403-6026 for assistance and have a mock OSHA inspection conducted!
---
Receive Immediate OSHA News & Hot Topics!